Some weeks ago, we mentioned the different touch points to push your offers directly on customers' smartphones thanks to mobile wallets.
Today we would like to focus on Facebook, a strong channel for acquisition.
As you might already know, Facebook enables brands to define and target a specific audience of users that will see your ad on the Facebook mobile app when scrolling down their news feed.
The objective with mobile wallets is to push your offers to a new audience and be able to communicate with your new prospects on the long run once they have downloaded your mobile coupon through the Facebook mobile ad.
1.The process is very simple, you just need to include the URL of the mobile wallet pass/coupon in your Facebook ad: Viewers can click on the CTA at the bottom right of the ad.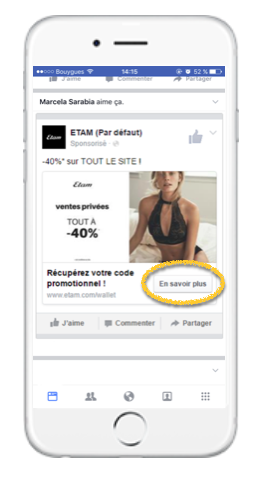 2.Once the user clics on the CTA,the offers/coupon is stored in the smartphone in just 2 clicks.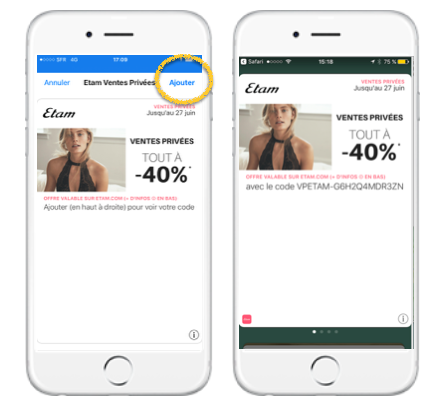 The average retention rate of a coupon in a mobile wallet is 90%. It is a huge opportunity for your brand to stay top of mind with your customers and boost trafic in-store thanks to push notifications & geofencing alerting afterwards.
KNOW MORE ABOUT FACEBOOK ADS!