At Carving Labs, we do not only digitize your offers and loyalty cards, we want to give you the best advices to maximize the usage of mobile wallets for your business!
One of the best digital touchpoint to enable customers to save their cards or offers in the wallet is the Email.
Email still remains a favorite channel among US marketers, according to a survey from the Data & Marketing Association (DMA) and Demand Metric from earlier this year. The study found that at least 88% of marketers in nine different verticals still relied on email to reach their target audiences.
Below some exemples of some our customers that propose the option to save their card or coupon in the wallet through emails: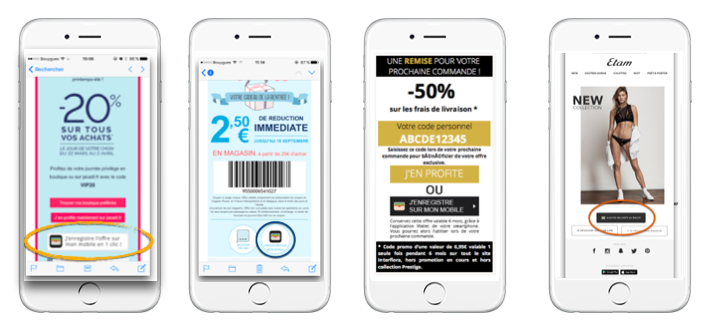 According to another survey from Return Path, Mobile has emerged as the dominant email environment. The survey relates that Apple's iOS was dominant among mobile email users worldwide, with 79% of mobile emails opened on either an iPhone or iPad this year.