Leader Price, the French discount store chain (850 stores) of the Groupe Casino, is now using the #mobilewallet solution provided by Carving Labs! 🙌🏽 🙌🏽
Previously, Leader Price's customers had no other choice than printing their voucher to benefit from a discount in the stores; And nowadays still, printed coupons/vouchers continue to be the unique option available by large retailers to their customers.
Since October of this year, when the customer logs into his Leader Price account, a new option is displayed: the e-coupon.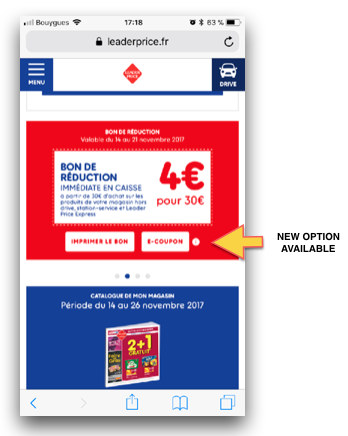 ➡️ When clicking on this option, the customer can directly save the voucher on his smartphone by chosing the option "save in my wallet":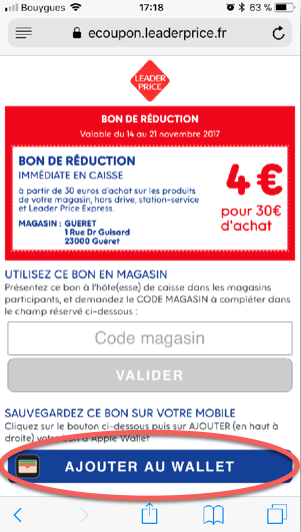 .

Benefits for the Leader Price:
Increase the usage rate of the voucher by offering a digital option and be able to notify the customer thanks to push notifications that remind them the expiration date of the offer => Generates Drive-to-store.🙌🏽
Provide customers an easy & innovative solution to save the vouchers.
Vouchers are easily burned in-store which provides the discount store chain a real traceability in terms of usage.
Benefits for the customers:
No need to print the voucher anymore or log into the account to retrieve the voucher.
Has direct access to the voucher on the smartphone ==> no more risk to forget it at home.
The customer is notified some days before to be reminded about the expiration date of the coupon in case he did not use the coupon yet.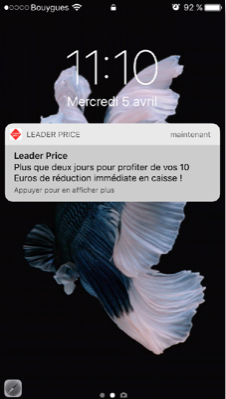 Want to know more about Carving Labs solution ? Contact us ➡️ here⬅️