Carving Labs is proud to announce its latest customer: Léon de Bruxelles, the chain of restaurants famous for serving moules-frites and Belgian cuisine! 🤩 😋
Context :
The brand sends to its CRM database an email with an offer and customers can save the offer directly in the mobile. This way, there is no need for the client to look up again in the emails to search for their voucher. The offer is available until the 13th of March 2018.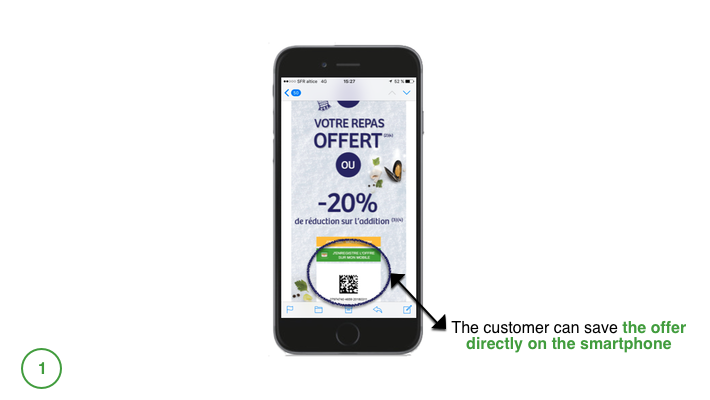 Once the client clicks on the button "Save the offer on my mobile", the coupon is displayed on the screen; the customer just needs to click on "Add" to store the offer directly on the smartphone.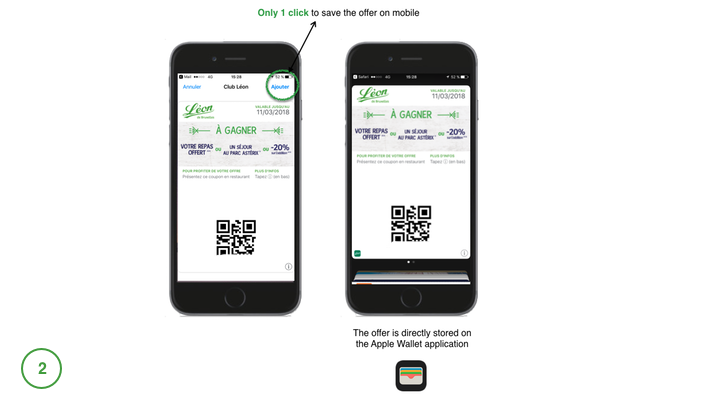 Drive-to-store
Once the customer has saved the offer, the mobile wallet solution becomes a powerful mobile marketing channel : Léon de Bruxelles can communicate directly with its customers thanks to the push notifications to remind the customers about the offer and generate more trafic in the restaurants. The objective being to increase the conversion ratio of the offers.
Tracking
Moreover, when the client goes to a Léon de Bruxelles restaurant, he just needs to present the card to the waiter that will scan the QR code and the code will be redeemed.This way, the brand knows who used the offer and can measure the effectiveness of the solution.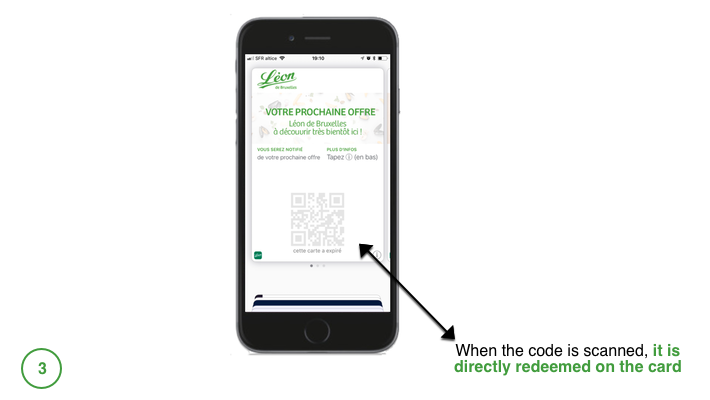 Once the card has been redeemed, it will automatically be updated with a new layout until the next offer!