Last week, Carving Labs announced you the Open Days of Celio through a mobile coupon sent by mail to customers. This mobile coupon is directly installed in mobile wallets like Apple Pay in only two clicks.
On Thursday, Celio' customers received a push notification on their lock screen :
The objective of the push notification is to communicate directly the new offers via the smartphones of the customers :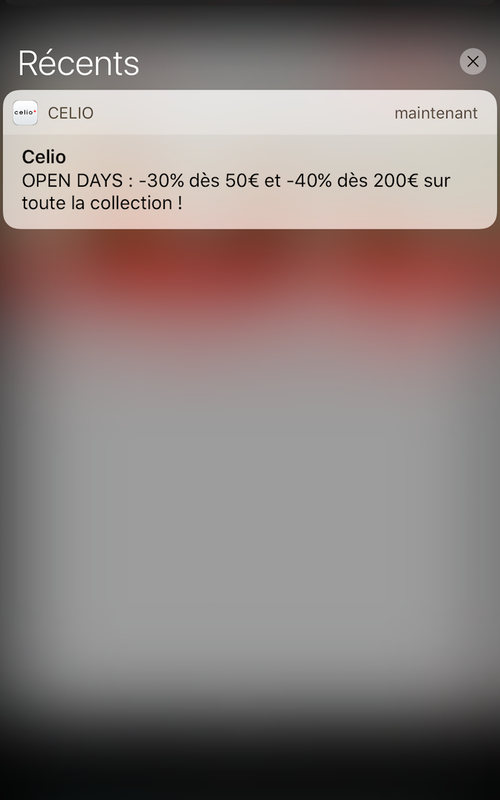 ---
Once the customer swipes the notification, he directly has access to the mobile coupon that has been updated with the new offer !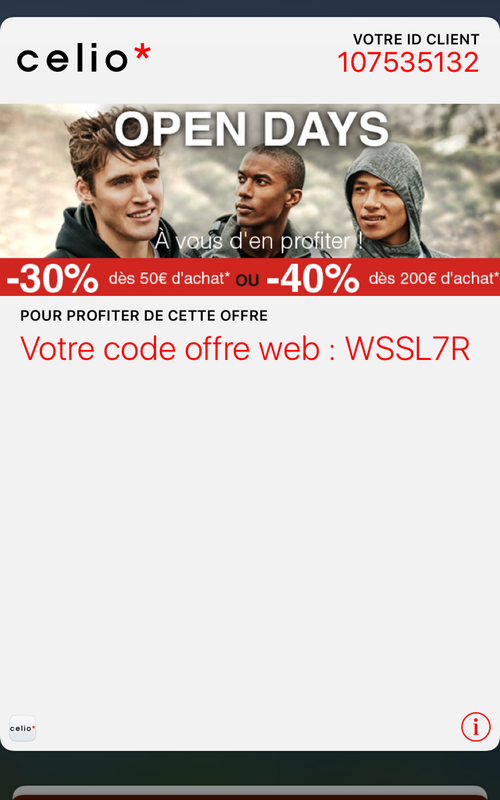 Celio decided the date and time customers would receive the push notification to announce the exclusive offer via the same mobile pass !
This means that with one unique mobile coupon, the brand can communicate several offers to customers that have the pass installed by updating the look and feel of the pass as many times they want.
Apple wallet is divided between Apple Pay and the storage of mobile passes. Carving Labs helps brands like Celio to communicate differently and directly to the smartphone of their clients via the major mobile wallets such as Apple Pay, Android Pay and Samsung Pay. If you still have doubts, a mobile pass and a mobile coupon are the same in the case of Celio. A mobile pass can be a coupon but also a store card, loyalty card, flight ticket, event ticket and much more !
For more information, please contact us here !